Philanthropy plays an important role at Miami Herbert Business School. Contributions from alumni, parents, and friends provide the resources necessary for Miami Herbert to fulfill its mission of developing principled leaders that transform global business and society. Your support is vital in our pursuit to innovate and set the standard for business education.
The Herbert Challenge
With deep gratitude for Patti and Allan Herbert's leadership in philanthropy, we are excited to announce the Herbert Challenge as a way to continue the momentum of their gift and partnership with our Miami Herbert community.
What began as a love story between undergraduates Patti (BBA '57) and Allan (BBA '55, MBA '58) Herbert some 60 years ago has grown into a lifetime of philanthropy to their alma mater.
On October 15, 2019, the University of Miami proudly named its business school – now the University of Miami Patti and Allan Herbert Business School or Miami Herbert Business School, for short – in honor of the Herbert's transformative $100 million in lifetime giving.
Rise to the Challenge
Ever looking to inspire, Patti and Allan in partnership with the University, have created the Herbert Challenge – an opportunity for alumni and friends of the U to give back and help the business school lead in the coming century.
Live Challenges
The Challenges promise to match certain gifts up to an established amount that are earmarked for some of the business school's key initiatives. Your participation, no matter the Challenge, makes an impact.
Scholarship Endowment Match
The importance of scholarships in helping Miami Herbert Business School to sustain a highly talented and diverse student body cannot be overstated. Our goal is to meet 100 percent of demonstrated financial need, so that every admitted student has access to the full range of educational opportunities.
Legacy Gift Match
Legacy gifts are planned gifts that designate some portion of an individual's financial or estate plans as a donation to a charitable organization. By naming Miami Herbert Business School as a beneficiary of a planned gift, you not only enable the School to continue to pursue its mission of developing the next generation of principled business leaders but you cement your philanthropic legacy at the University of Miami.
The first 10 alumni to document Miami Herbert Business School as a beneficiary of a planned gift will receive a 10% scholarship match (up to $10,000) that will be awarded in your name to a business student during the 2020-2021 academic year.
Status: 4 out of 10 legacy gifts matched.
Brian Deming BSSA '90

Kathryn Riediger Heinly BBA '69, MBA '79

Jason Maxwell, Esq. BBA '95

Charles Durham 

Anonymous Donor
Benefits of Being a Herbert Challenge Participant:
Invitation to the University of Miami and Miami Herbert Business School Scholarship Luncheon

Induction into the Heritage Society at the annual luncheon

Additional invitations as a legacy donor
To document a new planned gift or to inform the University about an already established planned gift, please contact Casey Supple at (305) 284-4052 or csupple@mbs.miami.edu.
Upcoming Challenges
Save the date for these upcoming challenges!
Endowed faculty chairs are essential to recruit, retain, and reward elite academic and scholarly talent who drive dynamic curricula and, in turn, attract the highest caliber of students.
The educational landscape is undergoing rapid, profound change, as is our understanding of education as a lifelong cycle that rewards flexibility, networking, and experiential learning. Meeting those challenges and the needs of today's students requires innovative ideas and a focus on key interdisciplinary studies.
Past Challenges
Thank you to our incredible Alumni and Friends who have helped make these challenges so successful.
Annual unrestricted gifts from alumni play an important role at Miami Herbert Business School, ensuring resources that support students and faculty in areas related to curriculum development, experiential learning, financial aid, research, and much more.
CHALLENGE ENDED December 31, 2019
Thank you to our loyal alumni who were able to double their impact; $150,000 was matched back to the Miami Herbert Fund.
Donor Named Funds
Contact us today to establish your legacy with the creation of a personal donor-named fund.
Impact of Giving
Ways to Give
Miami Herbert donors are pivotal in the mission of developing principled business leaders. Every gift has a tremendous impact on students and faculty who are at the forefront of innovation in business education and research.
A Current Use Gift can be in the form of cash, stocks, bonds, or mutual fund shares that the University applies immediately to the area(s) of support designated by the donor. Areas of designation include annual giving funds, scholarship funds, department funds, experiential learning funds, and others. No minimum donation required.
An Endowed Gift can be in the form of cash, stocks, bonds, or mutual fund shares that the University invests in a Growth Pool. Once an endowment is fully funded, the annual distribution of an individual endowment fund is applied to the area(s) of support determined by the donor, and any remaining income is reinvested in the fund. Endowment opportunities include scholarships, faculty chairs, experiential learning, and more. Requires a minimum donation of $100K payable over 1 to 5 years.
Estate and Gift Planning helps maximize the personal benefits of your charitable giving and allows you to make gifts thought impossible through advantageous tax treatment under both state and federal law. With careful planning, it is possible to reduce or eliminate income taxes (including capital gains) and transfer taxes (including gift, estate, inheritance, and generation-skipping). Leave A Legacy
In lieu of cash, stocks, bonds, or mutual fund shares, goods or services are provided to the University. The University will determine fair-value for tax purposes. Examples of goods provided include equipment, books, cars, furniture, and supplies. Examples of services provided include printing, publishing, catering, and consulting.
Non-Cash Gift: Gifts of Real Estate
Donating appreciated real estate, such as a home, vacation property, undeveloped land, farmland, ranch, or commercial property, signifies a great gift to the University of Miami. Gift your estate
Many companies provide matching gifts for their employees as part of the employee benefit packages. If you plan to make a gift, check with your employer, ask our staff, or use our matching gift tool to see if you can double it through a matching gift program.
Please make your check payable to the University of Miami and mail it, along with a short letter stating the purpose of your gift, to the following address:
University of Miami
Advancement Division
Post Office Box 025388
Coral Gables, Florida 33102-9811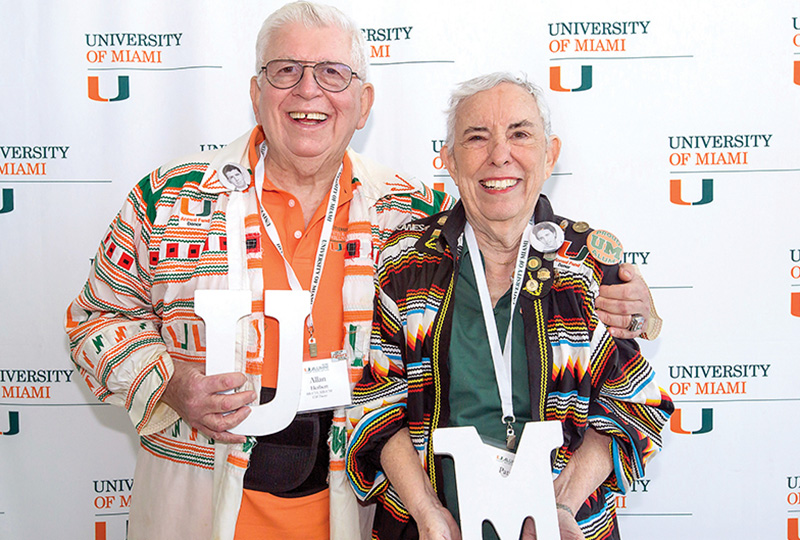 Impact of Giving
Patti and Allan Herbert
The University of Miami has named its business school in honor of Patti and Allan Herbert for their transformative $100 million in lifetime giving to the University.
Read More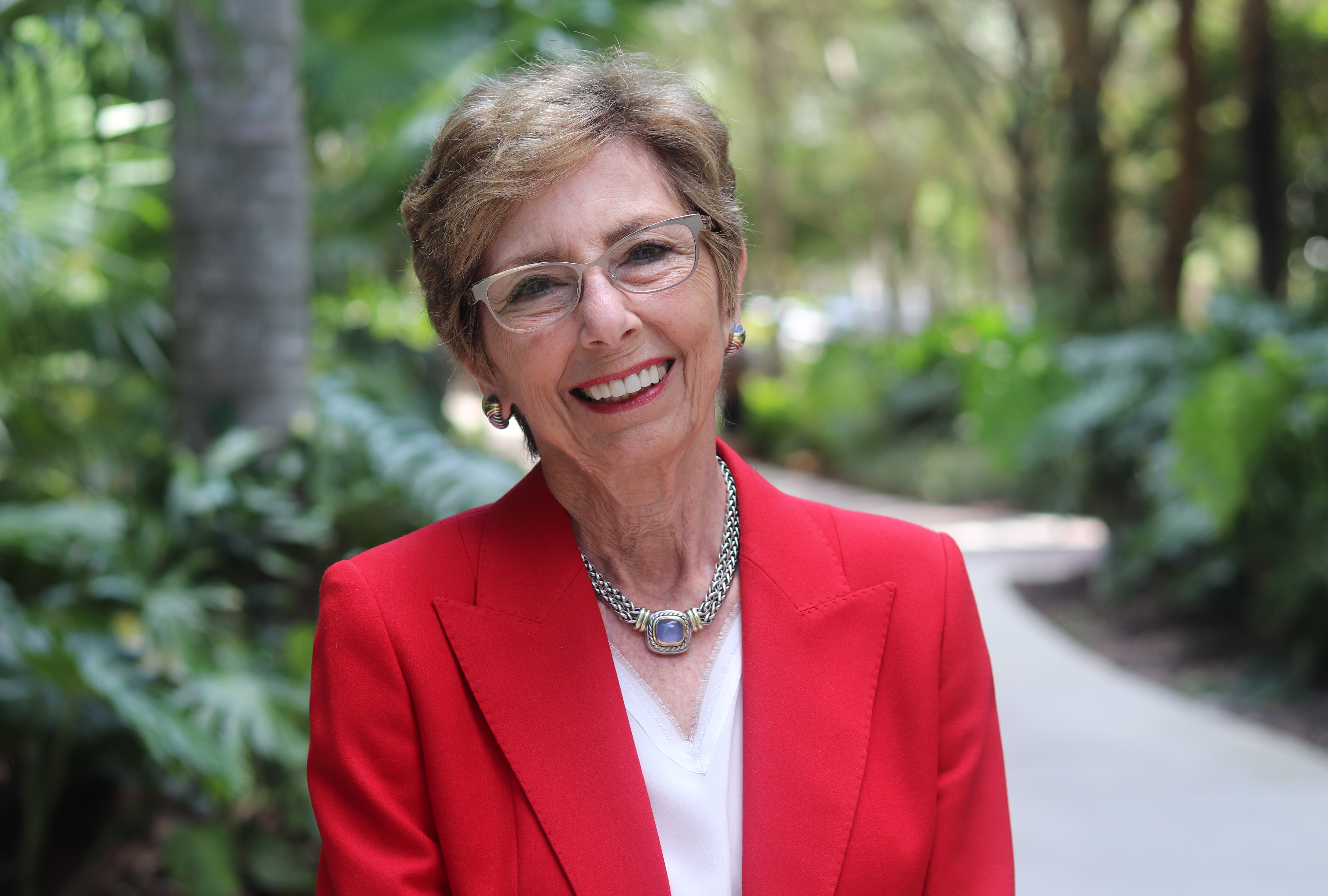 Impact of Giving
Nancy Bailey
Grateful alumna establishes endowed chair and scholarship in marketing.
Crediting her education from Miami Herbert for powering her successful career, alumna Nancy Harris Bailey, B.B.A. '66, demonstrates her gratitude with a significant commitment to Miami Herbert, which includes a cash pledge and a planned gift.
Read More
Development and Alumni Relations
Meet The Team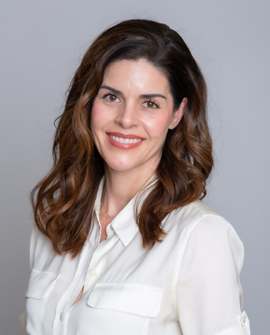 Casey Supple
Executive Director, Development and Alumni Relations
csupple@mbs.miami.edu | 305-284-9093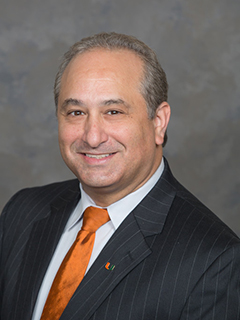 Scott Siegel
Philanthropy Officer, Development
ssiegel@miami.edu | 305-284-4893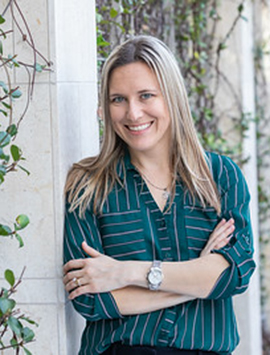 Vicki Wellons
Assistant Director, Annual Giving
vwellons@mbs.miami.edu | 305-284-4052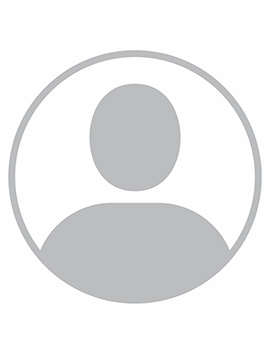 Colleen Bernuth-Naclerio
Senior Manager, Donor Relations
cbernuth@mbs.miami.edu | 305-284-4052
Visit Us
Miami Herbert Business School 
Office of Development and Alumni Relations
Kosar/Epstein Suite 301
5250 University Drive
Coral Gables, FL 33146