Founded in 1925, the University of Miami has long held an international reputation for its innovative and interdisciplinary approach to graduate education. Miami Herbert Business School's doctoral programs allow students to pursue either a PhD in Business or a PhD in Economics. Both paths equip students with the skills needed to undertake original knowledge creation in these areas, leading to academic placement in the world's top research universities.
The PhD Path
Entering students will first complete one of two foundational course tracks:
An economic theory/econometrics track designed for students pursuing research in economics and the quantitative areas of finance, management science, marketing science, and operations management; or

A psychology/sociology track designed for students pursuing research in consumer decision-making, organizational behavior, or strategy/international business. Depending on their interests, students will then follow specialized programs of study that build extensive expertise in one of these areas. 
A small program size allows students frequent, one-on-one access to our renowned faculty. If you're ready to embark on a challenging, focused, and meaningful learning experience, we invite you to explore the opportunities that our doctoral program in business or economics provide.
Financial Assistance
The PhD Program provides financial assistance, including tuition, health insurance, a stipend, and a professional development grant (used to fund research-related expenses, such as attendance to academic conferences and purchase of data). The program provides five years of financial assistance conditioned upon reaching pre-specified academic milestones and receiving satisfactory performance evaluations. Research and teaching assistantships are generally included as part of a student's financial assistance package.  
Our PhD Program is a full-time program. Students cannot rely on part-time work to pay for any of their expenses. Because of the rigorous academic requirements, we strongly discourage any outside employment other than research with faculty and incidental grading and/or tutoring positions.
PhD in Business Concentrations
Miami Herbert's PhD in Business degree allows for concentration in one of these areas of study: 
Application Information
The Doctoral Admissions Committee welcomes applications from individuals whose undergraduate or graduate degrees are from accredited colleges or universities. Acceptance is based upon an evaluation of all presented credentials. A graduate degree is not required. Admissions consideration to the PhD Program takes place in the spring for classes to begin in the fall. For the Fall 2022 semester, we accept applications for the PhD in Economics and all concentrations of the PhD in Business. To ensure full consideration for the next cycle of admission, all application materials for the Fall 2022 semester must be received by January 5, 2022. Decisions on admission and support will be announced before April 15, 2022.
An equivalent GPA of B+ or better in undergraduate and graduate (if any) coursework is required for consideration. Strong quantitative skills, as demonstrated through GMAT/GRE scores and prior coursework, and the potential to do and publish high-quality original research are emphasized in the admissions process.  
Application requirements include: 
A completed application form

submitted online

through BusinessCAS

A non-refundable $100 fee

. 

Curriculum vitae. 

Transcripts from each undergraduate and graduate (if any) institutions attended, including

summer school, part-time study, or post-graduate, even if only for one course. An additional final transcript showing the degree conferred and date of graduation should be sent after completion of any coursework still in progress at the time of admission. 

 

Three letters of recommendation

on the forms provided

in

BusinessCAS

.

We

strongly encourage all letters by academics, such as your previous instructors or advisors. In some cases, it may be appropriate to ask non-academics, as long as they can speak about your academic preparation and performance. Recommendations should address the student's academic performance, motivation, ability to conceptualize and deal quantitatively, and research potential, emphasizing evidence of research capability.  

Official GMAT or GRE score report (less than five years old). For the PhD in Business, either test is acceptable, with a minimum GMAT score of 650 or minimum GRE score of 1250.

For the PhD in Economics, only the GRE score (minimum 1250) is accepted. To report GRE scores, use institution code R5815.  To report GMAT scores, use institution code 5818, program code 7NV-S1-11.  

 

For international students whose native language is not English, an official score report for the TOEFL (Test of English as a Foreign Language) exam

.

For the PhD in Economics, t

he code for ETS to directly send GRE and TOEFL scores is 5815. 

Statement of Purpose. You will be asked to w

rite a brief essay (2-3 pages long, double spaced) on the following topics concerning you and your intended field of study: i) Your past work on relevant issues, ii) What excites you most about your chosen field of study, iii) Possible areas of research you might pursue, iv) Any research projects you have completed with faculty, and v) Any other information you would like to provide to the admissions committee. We are particularly interested in any projects that you pursued with a faculty member who is writing a letter of reference for you. 
All documentation including official transcripts and exam scores must be submitted online through BusinessCAS.  
For applications from international students, starting in the spring 2020, the Office of Graduate Business Programs is no longer receiving transcripts, diplomas or evaluations. Please send official transcripts and related documents to World Education Service for a course-by-course WES ICAP evaluation and request the report to be sent to the Miami Herbert Business School. Make sure to include the name of the program to which you are applying. 
For information about the Graduate Record Examination (GRE), visit www.gre.org and for the Graduate Management Admission Test (GMAT), visit www.mba.com. 

#22
In the World
Shanghai Ranking for the quality of our academic research in Business Administration, 2020
30+
Countries Represented by Faculty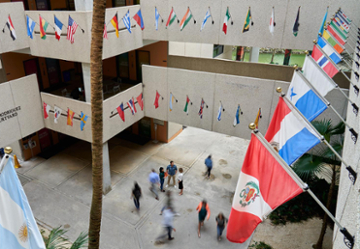 International Representation
One out of every five students comes from abroad to study at Miami Herbert.
Watch this video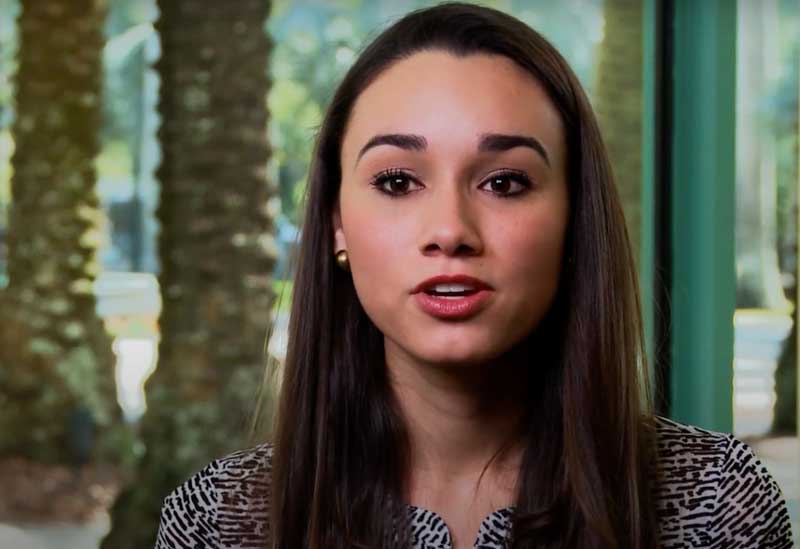 Life as a Miami Herbert Business School PhD Student
Carina Cuculiza shares what life as a Miami Herbert Business School PhD student is like. It means regular one-on-one interactions with supportive faculty and the opportunity to do research, assist with teaching students, and more.
For more information on Miami Herbert doctoral programs, please contact
Miami Herbert Business School
5250 University Drive
221 Jenkins Building
Coral Gables, FL 33146