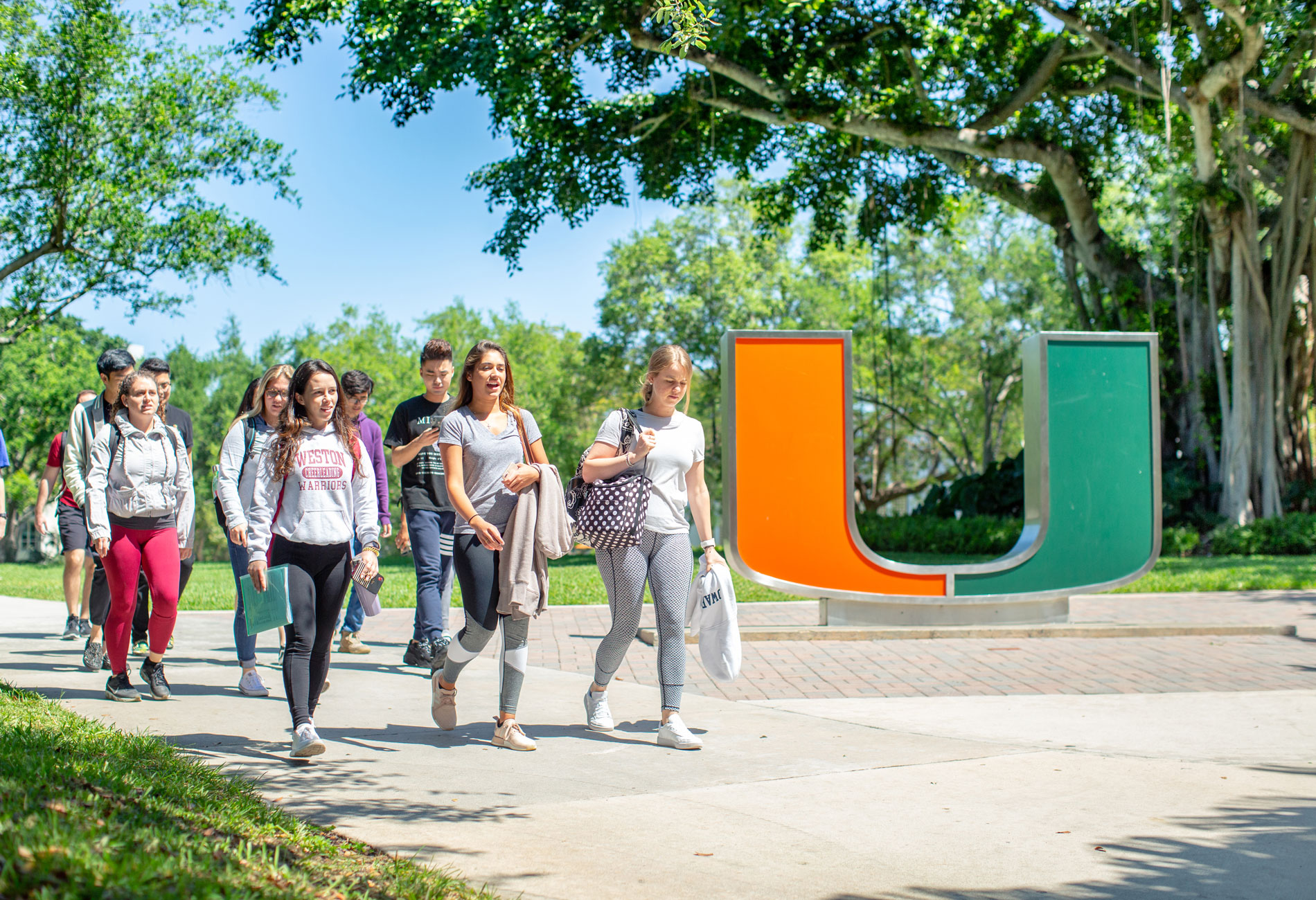 Resources for Current Students
Know the tools and resources at your fingertips to make the most of your time at Miami Herbert.
From the Blackboard Course Management system and Academic Bulletin to information about career services, and student clubs, Miami Herbert Business School is here to provide you with the tools and resources you need to make the most of your business education experience.
View the separate sections for newly admitted, first-year students, undergraduate students, and graduate students for resources and services unique to each.
First-Year Students' Road to UM
Freshmen, welcome to the 'Cane Family! To ensure a smooth transition to your new life as a Miami Hurricane, please read the information below.
Miami Herbert Business School
5202 University Drive 
Merrick Building, Room 104 
Coral Gables, FL 33146 
305-284-4641 
undergraduatebusiness@miami.edu 
ADVISING
Registering for your first semester at Miami Herbert Business School is simple because the registration advising team will enroll you in the courses you need. You will be assigned a professional academic advisor when you arrive on campus. Your advisor will be your point of contact to ensure your academic success on your journey to graduation.  
FIRST SEMESTER REGISTRATION
Step #1
Go to the Road to UM Checklist. Set up your @miami.edu email and check it every day. Email is the language of business, and at Miami Herbert, it is the only way we communicate what you need to know. All communication will be sent to your UM email account. Once you are on campus, you will receive important announcements via your email as well as a weekly email newsletter from Undergraduate Business Education Programs about events and opportunities for undergraduate business students. 
Step #2
Now on to your registration for your spring 2022 schedule. To help us tailor a program of stuTo help us tailor a program of study for you, please complete the First-Semester Registration Online Survey at this link by November 12, 2021. Complete the Survey as accurately as possible.
Step #3
Do not put classes in your shopping cart in CaneLink!
Registering for your first semester at the Miami Herbert Business School is simple because a Miami Herbert advisor will enroll you in the courses you need.
A Typical First Semester Course Schedule 
2-3 of the following foundational business courses:
ECO 211 Principles of Microeconomics 
ECO 212 Principles of Macroeconomics 
MGT 100 Managing for Success in the Global Marketplace 
MKT 201 Foundations of Marketing 
English Composition I or II based on standardized test scores, AP/IB scores, dual enrollment/transfer credit.
Mathematics or Management Science (MAS 110) based on standardized test scores or AP Scores, dual enrollment/ transfer credit or the score on the ALEKS Math Assessment. 
All undergraduate business students are required to enroll in English Composition and Mathematics (or Management Science) each semester at Miami Herbert until the relevant sequences are completed.  These core requirements must be completed no later than the fourth semester.  
All business students should explore the academic bulletin to pre-select a non-business course as an elective e.g., a modern language, studio art or photography, gender studies, international relations, sustainability, or any other area of personal interest.
Looking Forward
At 'Cane Kickoff, you will have the opportunity as a group to meet your academic advisor and briefly ask any urgent questions you may still have about the registration process. 
 
At the Academic Dean's Meeting during 'Cane Kickoff, you will meet the Undergraduate Vice Dean and the rest of the administrative team to learn about what to expect from your first year at the Miami Herbert Business School. 
 
After the first two weeks of classes, you will be able to schedule your first advising appointment with your permanently assigned advisor to discuss your academic and personal goals.