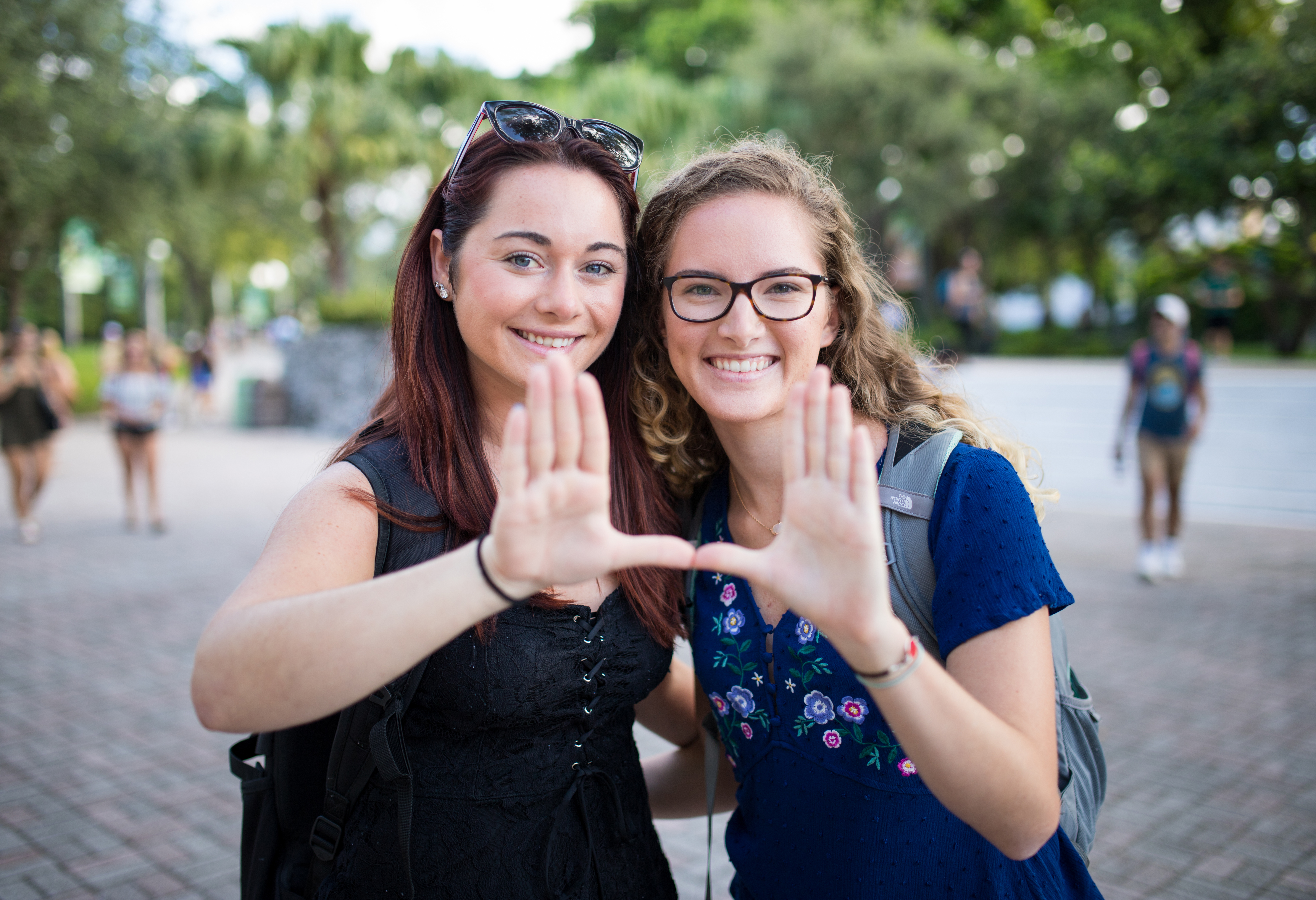 Dean's Scholars Program
Imagine those college credits you earned in high school helping you to earn both a bachelor and graduate degree in a four-year period. It's possible, if you are selected as a Dean's Scholar.
Dean's Scholars form a special cohort of undergraduates who are invited to complete their undergraduate degrees in three years, followed by one of the following one-year master's programs:
The Dean's Scholars Program offers several unique benefits
A customizable major in General Business in either the BBA or BSBA degree, followed by a specialized area in the master's program you selected. 

Waiver of the GMAT/GRE exam requirement. 

Pre-admission to the Miami Herbert Graduate Business School (for the graduate degree in the fourth year). 

Immediate eligibility for a generous scholarship award for the master's level year. (Undergraduate scholarships can be applied only to the undergraduate degree.)
Invitations are limited and extended only to rising second-year students who have completed 48 credits and earned a cumulative GPA of 3.5 or higher at the end of their first year. If you believe you will meet these criteria at the end of your first year, you should talk to your academic advisor as soon as you get to campus to determine whether your first-year curriculum should be adjusted in preparation for your application to the program.