Miami Herbert Lecture Series
Beyond COP26: What Businesses Must Do
The time to act to prevent catastrophic climate change is now.
In this lecture series, Miami Herbert explores the role that business, as an institution, can play in the transition towards a more sustainable and inclusive future. Influential global leaders and investors across different industries who are committed to reversing climate change through innovative thinking share their perspectives on critical issues leading up to the UN Climate Change Conference in November 2021 (
COP26
) and beyond.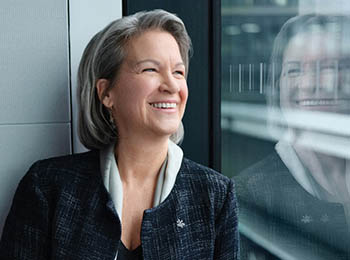 Suni Harford
President UBS Asset Management
October 27, 2021 
Suni Harford is the President of UBS Asset Management, one of the largest asset managers globally. With over USD 1.1 trillion in invested assets, UBS Asset Manager provides traditional and alternative, as well as active and passive solutions for our clients. She also serves as the UBS Group Executive Board sponsor for Sustainability and Impact.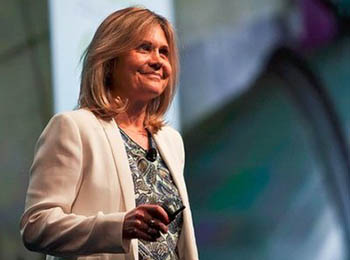 Virginie Hélias
Chief Sustainability Officer, Procter and Gamble
November 11, 2021
With more than thirty years in brand management and innovation, Virginie has broad experience across multiple categories which has built her skills in global to local brand management. She has worked on several of P&G's multi-billion dollar brands, including: Pantene, Ariel/Tide and Pampers. Virginie has extensive international experience, having been based in France, the United Kingdom, Switzerland and the United States. Today, Virginie serves as P&G's Chief Sustainability Officer where her mission is to develop the company's strategies and goals on sustainability and operationalize them across businesses and regions.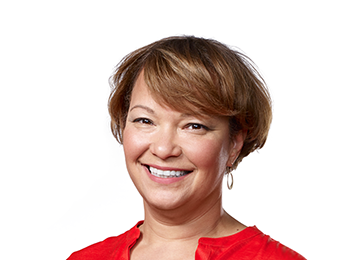 Lisa Jackson
Vice President, Environment, Policy and Social Initiatives, Apple and ex-administrator of EPA under President Obama
December 8, 2021
Lisa Jackson is Apple's vice president of Environment, Policy and Social Initiatives, reporting to CEO Tim Cook. She oversees Apple's efforts to minimize its impact on the environment by addressing climate change through renewable energy and energy efficiency, using greener materials, and inventing new ways to conserve precious resources.