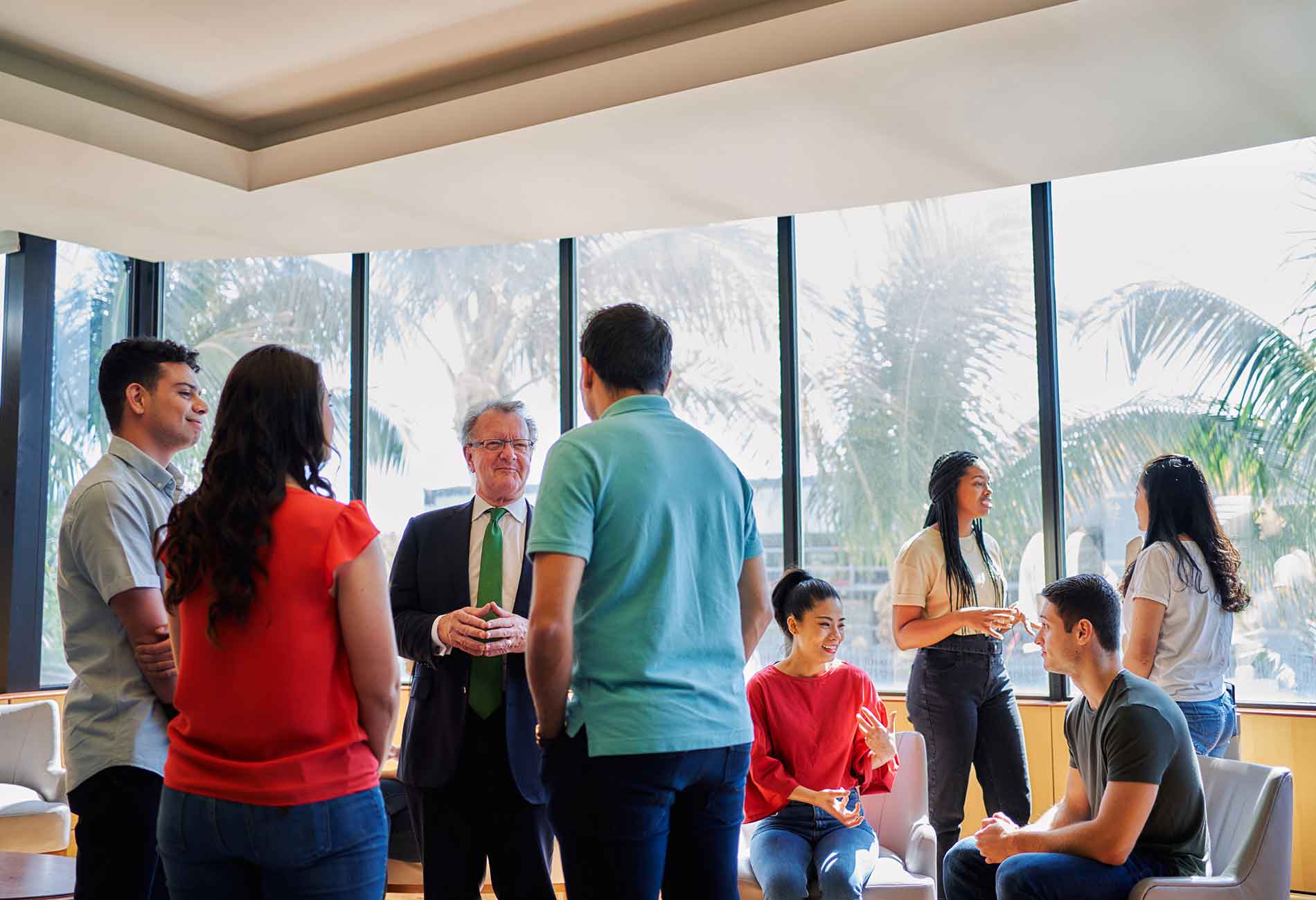 Graduate Clubs & Organizations
Student organizations are an important part of student life at Miami Herbert. Get involved!
Graduate Clubs & Organizations
Miami Herbert graduate students are encouraged to engage in student clubs and organizations. These academic, cultural, and social organizations foster leadership development and provide real-world learning opportunities ranging from professional networking to community service.
For more information on starting your own club or organization, read the Miami Herbert Clubs and Organizations Handbook
here
.
Graduate Business Student Association 
The GBSA serves as the voice for all Graduate Business Students at the University of Miami. Every student in good academic standing is automatically granted membership and your level of involvement is completely up to you. As an active member, you can participate in global networking events, interdisciplinary social events with other University of Miami schools, engage with senior Miami Herbert leadership, and much more. 
Any student interested in becoming an active member can do so in one of three ways: 
Run for a position on the E-Board during annual elections and special elections (voting position)

Get elected as one of your cohort's representatives at any point throughout your program (voting position)

Attend general meetings, participate in events, and contribute to discussions as a general member whenever you want (non-voting position)
Involvement with GBSA is a great way to improve communication and leadership skills, and to cultivate valuable interpersonal connections and career opportunities with the help of UM's professional network.
Our Mission
The Graduate Business Student Association (GBSA) provides a centralized voice for its members, facilitates valuable student experiences, and supports innovative ideas through relationship-driven networking opportunities as the graduate business student liaison at Miami Herbert Business School.
Who We Are
The GBSA facilitates networking, learning, and professional development opportunities for graduate business students at the Miami Herbert Business School. We connect students within the business program with each other as well as professors, alumni, and industry leaders. We also provide a unified and cohesive voice for students in all Miami Herbert programs in matters related to academics, career and professional development, university policy, and community involvement.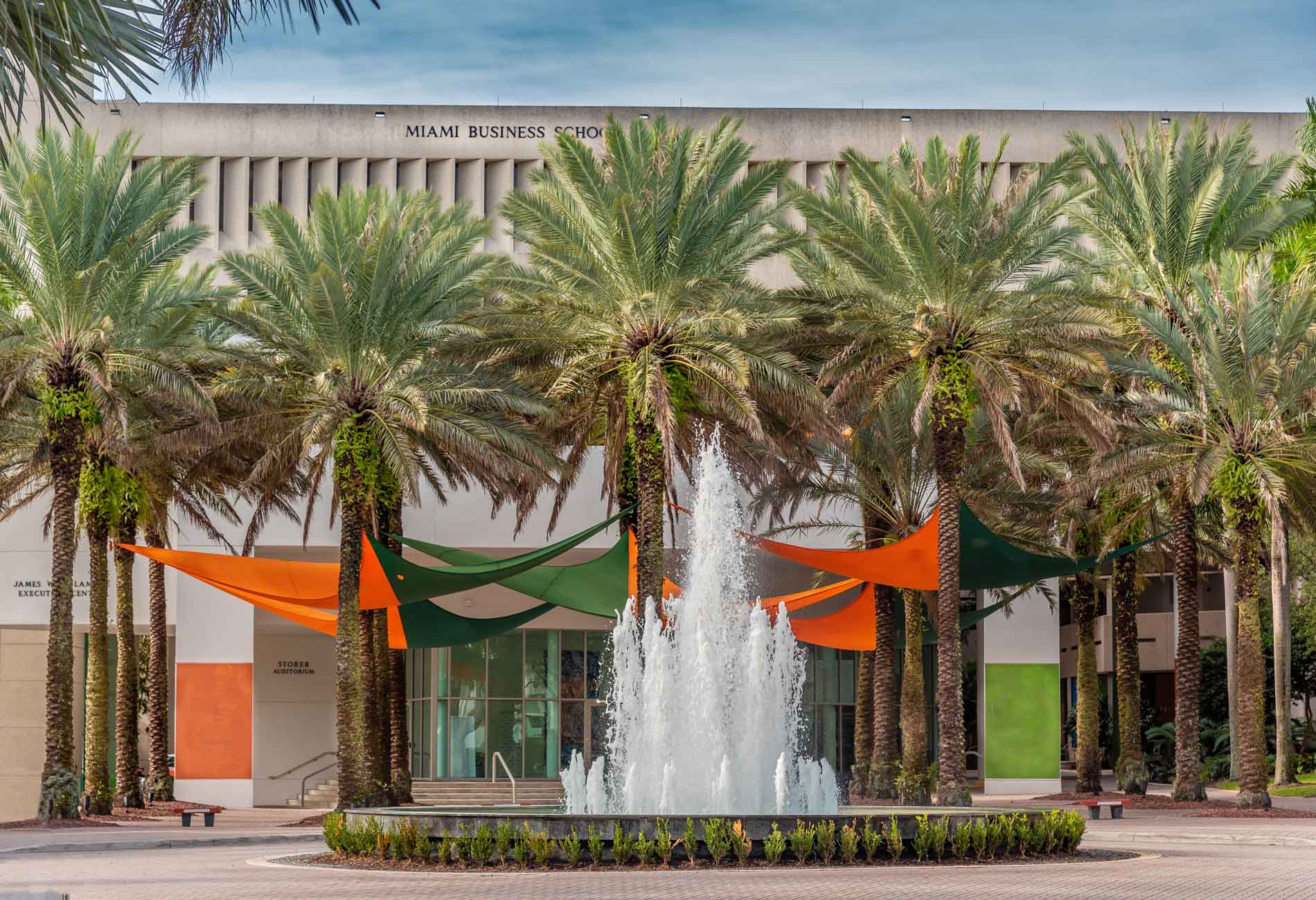 Our Values
We strive to enable all members of the Miami Herbert community to leverage the experiences and ideas of others, embrace different viewpoints, and receive recognition for their valued contributions. We are committed to making positive changes in the diversity and inclusion of our community, where our members build strong relationships and networks extending throughout the vibrant city of Miami and beyond. 
GBSA
Upcoming and Past Events
Past popular events include professional networking, happy hours, organized trips to sporting events, tailgates, final's week kick-back nights, and the annual Graduation Formal. Miami Herbert students are encouraged to provide feedback to enable the continuous improvement of GBSA's calendar of events.
Welcome Back Happy Hour (Virtual Event)
Spooky Business (Virtual Event)
Sponsored External Event: Social distanced Biscayne National Park beach clean-up. In partnership with Debris Free Oceans
Meet the E-Board
Executive Board Members
The GBSA executive board members are passionate about providing value and memorable experiences to Miami Herbert students across all degree programs within the business school. Collectively, they possess diverse professional backgrounds and industry experience from around the world.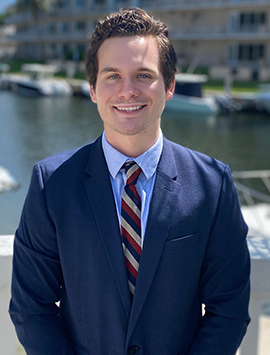 Victoria Castagna
Vice President
Specialized Master's in International Business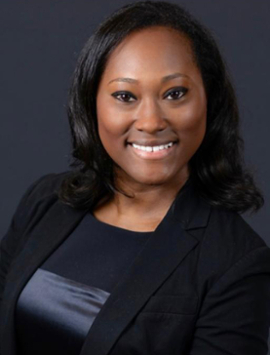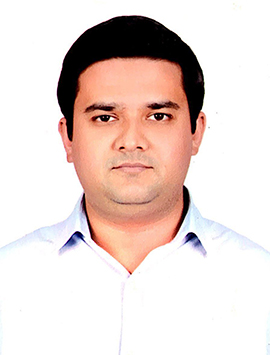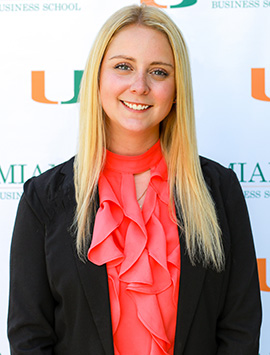 Amanda Pearl
Strategy Director
Professional MBA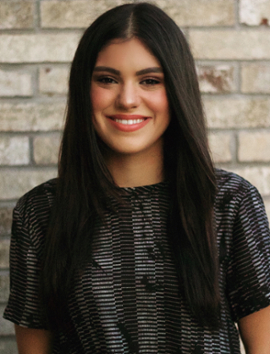 Gaby Lucas
Marketing Director
Miami MBA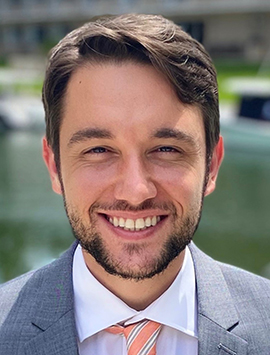 Christian Tepley
Events and Networking Director
Miami MBA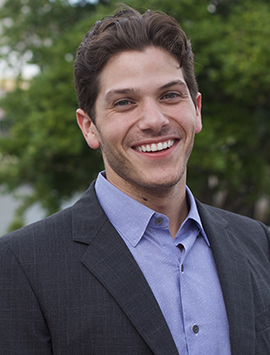 Michael Hajjar
Community Outreach Director
Miami MBA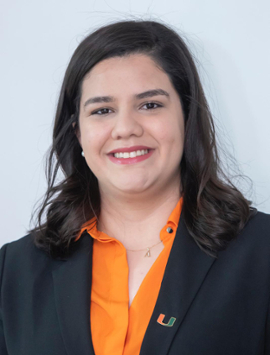 Andrea Arizaleta
Athletics Director
Miami MBA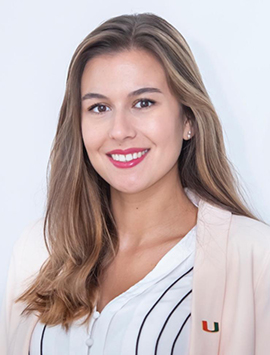 Alina Sander
International Student Liaison
Miami MBA
Join Miami Herbert Clubs and Organizations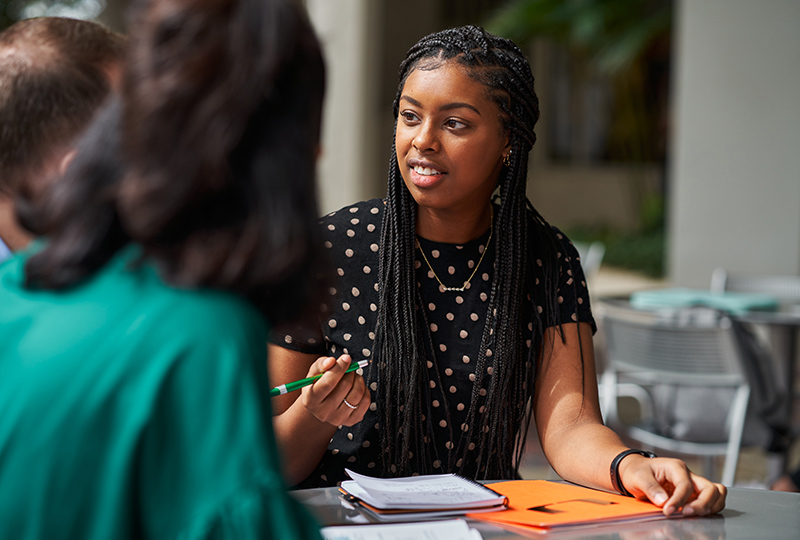 Getting involved in clubs and organizations is a great way to expand your network and expand your skillsets. All Graduate Business Students in good standing are encouraged to become members of any of the following clubs and organizations.
Community Outreach
Get Involved
The mission of Canes in the Community is to provide students at Miami Herbert with enriching opportunities in terms of volunteer work. The group aims to instill the importance of serving others as they work towards positions of leadership within our healthcare system.
The Sports, Entertainment, and Media Society aims to facilitate student interest in entertainment and sports industries through career development, networking opportunities, and educational insight. This mission is fulfilled through various events, including:
Social mixers

Panels

Tours of studios and offices
The Society's goal for all of the events is to encourage positive interactions between the Society members and industry officials.
Diversity and Inclusion Organizations
Get Involved
The Black Business Student Association is focused on fostering opportunities for graduate business students to encourage cultural diversity in the business world. The organization hosts student discussions with members and non-members covering daily aspirations and adversities unique to black business students. The organization:
Hosts seminars with guest speakers such as minority professionals and UM alumni for different industries to discuss topics including: in-demand skills, career advice, and networking.

Faculty led workshops offering educational and professional insights.

Mentoring events for current students to connect with professionals and UM alumni.
The Graduate Women in Business Club promotes and supports women in business by providing a structure for connecting with current and future women leaders to support the diverse professional and personal aspirations of women within our community. The club sponsors social and professional activities as well as provides volunteer opportunities within the community.
The Graduate Women in Business Club has three overarching goals:
To encourage all members to pursue leadership positions because the future is female.

To empower businesswomen to have a successful work-life balance.

Enhance the diversity of the nation's workforce.
The Graduate Women in Business Club has three main tangible objectives:
Promote mentorship by connecting graduate business alumni, students, and potential students with each other.

Create a socially engaging atmosphere where students can unwind and build personal relationships outside of academia.

Provide personal counseling and academic and career guidance through the network.
Career Clubs
Get Involved
The Consulting Club is dedicated to supporting students hoping to continue or start a career in consulting. The club's activities focus on supporting members in preparation for interviews, case competitions, and with consulting engagements while in their graduate business program. The Consulting Club's mission is to help Miami Herbert produce the best consulting professionals through education, engagement, and support. The club:
Facilitates 1:1 and group interview preparation for those members who are doing consulting interviews.

Seeks opportunities for members to network with local businesses, consulting professionals in the area, and others who may be instrumental in finding consulting jobs or engaging new clients.

Seeks out companies in the Miami area to engage in consulting projects.
The Finance and Investments Club is a collaboration of Miami Herbert graduate students seeking to further their finance and investments knowledge and understanding while promoting other finance-related groups within the business school. The mission of the club is to encourage members to learn about the academic and professional opportunities available in finance and to provide an understanding of finance as it applies to both personal and professional scopes.
The Marketing Club aims to develop a strong relationship amongst students, faculty, and professionals from related businesses and organizations. The goal of the club is to introduce and maximize the members' experience at Miami Herbert by creating networking opportunities, teaching new skills, and allowing members to build their resume experience through club projects. The club achieves this goal by hosting various events that may include:
Seminars with guest speakers from local companies and professionals in the marketing industry.

Workshops conducted by faculty to provide educational insight and teach club members how to utilize industry tools for research and execution.

Networking events featuring members of specific industries, boards, or companies. 
The Real Estate Club is focused on facilitating exposure for graduate students to the real estate industry. In addition to development tours, industry experts, and external resources (like modeling software), the club acts to disperse pertinent information to students interested in pursuing careers in the real estate industry.
The Sustainability Club's mission is to educate business students on how sustainability integrates environmental conservation and social well-being with the long-term health and purpose of leading companies. The club accomplishes its mission by:
Hosting guest speakers

Participating in sustainability projects driven by faculty advisors

Community outreach

Group discussion-focused activities

Field visits to businesses that have authentic sustainable practices