Miami Herbert Business School graduate programs focus on developing strong critical thinking skills across subjects. Our graduates use critical and analytical thinking in diverse business settings to solve problems and make decisions.
Our graduates are principled leaders, applying ethical and social perspectives to critical business decisions. They leverage a solid grounding in the science, technology, and business of sustainability to make positive impacts on the environment and society.
When people lack confidence, they just sit back and let everyone else have the discussion. Now I'm not only not afraid to have the discussion—I'm ready to lead it.

- Jenifer DiLapi, Alumna of the University of Miami Herbert Business School
As a Miami Herbert student, you also gain global perspective through your education that prepares you to become an international business leader. Many of our students gain experience abroad through the Global Business Consulting Program, working on real projects for real companies.
When you graduate from Miami Herbert, you join an engaged network of 45,000 alumni who share a common bond based on our rigorous and innovative training. They carry the results of this training with them as successful business leaders around the world.
What a Difference a Degree Makes
Our students leave Miami Herbert Business School as principled leaders with the confidence to lead who are equipped to succeed.
78%
Excellence
Our average CPA exam first-time pass rate. The national average is 55%.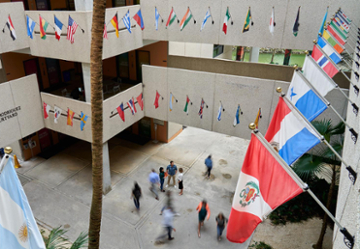 Gateway to the world
Graduates make inroads around the world; not only in Latin America, but also in Asia, Europe and the Middle East. We prepare you for jobs in a global economy and give you the skills and confidence to lead global teams.
97%
Employment
97% of those in the Full-Time MBA Class of 2020 seeking employment received full-time job offers within three months of graduation.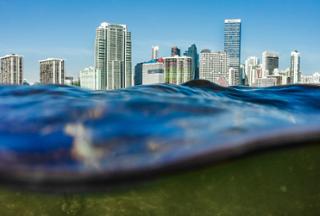 Valuable Learning Objectives
A degree is more than a name. Our students understand sustainable business concepts from a sense of urgency, capacity, and scale